How To do Dumbbell Bulgarian Squat
1. Stand with dumbbells in both hands, put one leg behind you, and place it on a chair.
​
2. With the weight rest on the front leg, lower your torso until your hind leg's knee forms a right angle. Be careful not to lean your upper body forward during this movement.
​
3. Tighten your hips and while supporting the weight with the front leg, return to position 2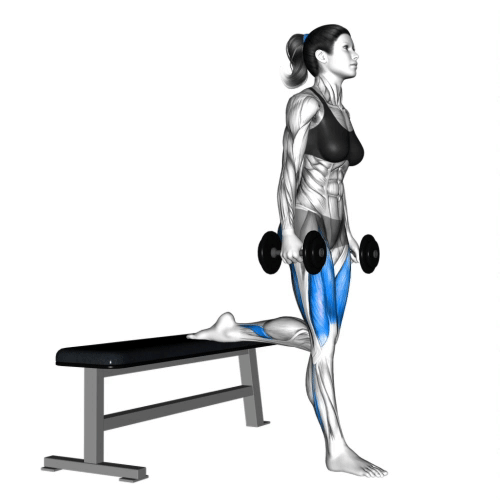 " Try not to leaning to far forward from the hips"